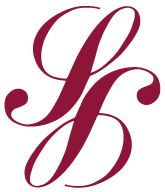 SWINDELLS TAX
ADVICE I GUIDANCE I UNDERSTANDING
From advice and support for families and the elderly, to complex tax and financial planning for private investors and business owners, Swindells has specialist tax planners, financial advisers and trust and estate practitioners on hand to advise and guide you

EXPERT GUIDANCE
EXPERT CHARTERED TAX ADVISORS
There are two ways of improving your financial situation: by sensible investment or by reducing your tax liability. Our sister company, Swindells Financial Planning advises on the former (see below for details) while working closely with our in house taxation experts. As well as being Chartered Accountants, Swindells are Chartered Tax Advisers, with extensive knowledge on how to save clients real money in taxation.
TAKING CARE OF YOUR TAX AFFAIRS
RESPONSIVE | PERSONAL | SERVICE
PERSONAL UNDERSTANDING
TAILORED ADVICE
Swindells is a people business and never more so than when dealing with our private clients. Many of our business and corporate clients, with whom we have built up a relationship with over the years, come to us for advice on their private affairs to provide security for themselves and their families in the future. We take the time to understand your situation and only then will we advise accordingly.

OUR TAX SERVICES
REDUCING YOUR TAX LIABILITY
REMUNERATION STRATEGY
Are you concerned about extracting money from your company in the most tax efficient way? The best planning considers both you and your company at the same time, and can give rise to a considerable tax saving.
It is increasingly common particularly in owner managed companies, for the director/shareholders to maximise remuneration by way of non-contentious tax planning methods; we have planned, prepared and saved our clients money through understanding them and their business and taking the time to prepare bespoke strategies to maximise returns.
LANDLORDS & PROPERTY OWNERSHIP
New tax legislation has been introduced leaving many landlords with difficult questions, decisions and inevitably bigger tax bills. We help our property owning clients by dealing with the necessary tax compliance and guiding them through the ever more complex tax legislation.
R&D TAX CREDITS
Research & Development Tax Credits are perhaps one of the most valuable tax breaks available to small and medium sized businesses. Our experienced team will help you identify qualifying projects and relevant expenditure, then make the claim application with you to give you the best chance of success.
CAPITAL ALLOWANCES
Are you using plant and machinery in your business? Recent years have seen the capital allowances regime turn into one of the most complex areas of taxation, causing many businesses to lose out. Our many years' experience can help you to maximise your capital allowances claim and reduce your business' tax liability at the year end.
INHERITANCE TAX REVIEW & PLANNING
Without correct planning HMRC could potentially be the biggest beneficiary of your estate. We offer the latest advice to you and your family with the aim of keeping as much of your wealth with your family while allowing you to live the life you want.
The new Residential Nil Rate Band, together with the proposed simplification of the taxation of family trusts means that inheritance tax is one of the most misunderstood taxes, but also one of the most relevant. We can help you make the most of the various allowances and reliefs and avoid any pitfalls so that you can pass as much of your hard earned wealth as you can down to the next generation.
TAX ENQUIRIES
Being the subject of a tax enquiry can be a daunting experience. We can help by dealing with HMRC on your behalf and we have ex HMRC inspectors as specialist consultants if the need arises.
Over the years, we have assisted many clients in their dealings with HMRC and can help to reduce the time and costs associated with a prolonged enquiry. We even offer access to insurance for fees incurred in dealing with any enquiry by HMRC.
PATENT BOX
More and more companies are receiving income from intellectual property, which can attract lower rates of tax. Our corporation tax team will work with you and your business to identify this income and make sure your company pays the correct rate of tax on this income, reducing your corporation tax liability each year.
EMPLOYEE INCENTIVES & REMUNERATION
Attracting, retaining and motivating key employees plays a vital part in securing the future of your business. Conversely, a high turnover of employees can damage a company's reputation and become a barrier to employing top talent in the future. The costs associated with recruiting new team members can also impact upon a business, as well as the associated disruption that arises from staff leaving and joining.
We can help you to plan and implement strategies that ensure your employees remain content and feel valued in their work.
PROFIT EXTRACTION
Taking profits out of your business can generate significant tax liabilities. At Swindells we help you to undertake a comprehensive review of all options available. We can then help you to choose the most effective strategy for you and keep your tax liabilities to a minimum.
SUCCESS & EXIT PLANNING
Have you thought about how are you going to step away from your business? Perhaps the next generation or management team are pushing to take over, or maybe you would prefer to sell? We can help you understand your options and then implement your chosen course of action.
We can guide you through the process not only from a business perspective, but from the personal side as well. We've worked with many business owners over the years to help them exit their businesses their way and put them and their business in the best position possible for the future.
SWINDELLS FINANCIAL PLANNING
GUIDANCE I UNDERSTANDING I CONFIDENCE
Swindells Financial Planning is our sister company. They provide clients with three key services:
BUILDING WEALTH
Swindells Financial Planning can help you achieve your financial goals, plan for retirement and manage your wealth
ANTICIPATING RETIREMENT
They can guide you through what you should be doing before you retire giving you more options in retirement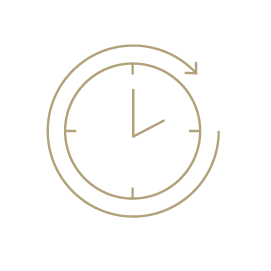 WEALTH IN RETIREMENT
Helping you maintain financial independence in retirement, managing your family wealth and Inheritance tax planning