Why Jon Scott chooses Swindells as his accountants
Melanie Richardson
23/01/2017
"I need accountants I can trust that give me a timely response.

Swindells is just that, I'm very happy with the job they do"
Jon Scott is the Managing Director of ITM Monitoring and has over 30 years of experience with instrumentation and monitoring work on civil engineering projects all over the world. Jon has been involved in some of the largest instrumentation projects in the world including the Crossrail C701 contract, one of the largest monitoring contracts for underground construction to date.
Jon set up ITM in 1997 following a management buy-out of the UK division of a subsidiary of Anglo American . His work has taken him to many parts of the world having originally left for Hong Kong to work in a Vietnamese refugee camp before starting in a pile testing company where he became an expert in instrumentation equipment.  After making the move back to the UK he started at Soil Instruments in 1982. Now Jon is the owner and MD of ITM Monitoring and has been a client of Swindells for several years.
"I needed an accountant I could trust that gives me a timely response and I'm getting that from Swindells. They are a local firm that has the breadth of services and expertise to manage a global operation like ours."
Swindells provide large businesses with the responsiveness expected from your local practice with the expertise of the Big 4. Our staff have had extensive experience working with large multi-nationals and so were well prepared to help Jon arrange and structure his management buy-out and then deliver the daily accounting needs of a large business.
"Melanie and her team have a huge amount of experience which I rely on to run my business in the most effective way possible. She's helped me and my business with her advice on strategic planning and tax."
Jon's story perfectly illustrates Swindell's value to large businesses. We aren't a huge practice where our clients are a number on a spreadsheet but we have the expertise to provide the same services as larger practices. We pride ourselves on our service and responsiveness as well as the close relationships we develop with our clients, which allow us to do the best job for them.
Book a meeting with Melanie to discuss how Swindells can support your business: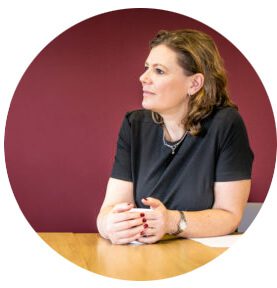 melanier@swindellsaccounting.co.uk
01825 763366
ITM Monitoring: http://www.itmmonitoring.com/
Sign up to receive our private content
straight to your inbox