Why Leslie & Jane @ Gorringes Auctioneers choose Swindells
Melanie Richardson
26/06/2018
Gorringe's was founded in the early 1920s when Rowland Gorringe opened offices in Lewes, the county town of East Sussex, as an estate agent and auctioneer. Just after the war in 1946, Gorringe's Auction Galleries moved to its current site in Lewes.
The late 1990s saw the addition of further galleries and the opening of the Tunbridge Wells office. In 2001 Gorringes formed a merger with Lewes Auction Rooms, the other established auction rooms in Lewes.
Leslie Gilham: Valuer
Leslie runs the Tunbridge Wells office with Jane and was in fact an Articled Clerk at Swindells in 1967. He became known for his legendary double entry bookkeeping before moving to Gorringe's with the skills he'd learned at Swindells. After Gorringe's Leslie held positions all over the world, including New York before ultimately coming back to where he started and opened the Tunbridge Wells office in 2008.
Jane Anderson: Tunbridge Wells Office Partner
Jane has worked in the Tunbridge Wells office since 2000 and became a partner in the office with Leslie in 2008. Prior to that Jane had had a significant amount of experience running retail outlets in Tunbridge Wells Pantiles.
Over the last ten years the face of auctioneering has completely changed. The internet now plays a much larger role in the industry, tastes have completely changed - as have rules covering what can and can't be auctioned.
'Swindells has always been there over the years to make sure that whatever I was planning in the business had secure and financial sense, they've been my go-to advisors for many a year.'
Swindells has been Leslie's accountant since the 80s, he even remembers Bertram Swindells, the founding partner who set up the firm in the 1930s.
'I have always had a great personal relationship with Peter Gale who I remember working with many moons ago and have never thought about switching accountants, I'm always very well looked after. Melanie is brilliant at coming straight back to me with answers I need to run my business. We can just email her and get something done straight away, we really appreciate the responsiveness in the service we receive.'
'There was a situation with HMRC a while ago that Peter handled extremely well, it was a huge help having Swindells on side during that process. Swindells fit perfectly with what we want, we get exactly the service we want from them.'
If you're a business in Sussex or the South East looking to take the next step on your journey do get in touch with our Managing Partner Melanie to discuss how Swindells can help you to grow your business.
Melanie Richardson - Managing Partner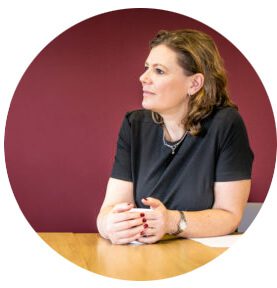 If you'd like to learn more about our approach to working with clients get in touch with Melanie directly on:
Email: melanier@swindellsaccounting.co.uk
Tel 01825 763366
To find out more about Gorringe's Auctioneers and their latest lots you can visit their website here:
Sign up to receive our private content
straight to your inbox