Why Paul & Andy @ Eco Gym choose Swindells
Melanie Richardson
04/06/2018
Eco Gym is the UK's first sustainable gym group. They believe we should all take the same care of the environment as we do with our own bodies. Whilst exercising at their facilities in Brighton & Lancing you can convert your human power into electricity and put it back into the grid. In the competitive world of fitness Eco Gym have a unique proposition and are one of the only gyms in the country that currently have the equipment necessary to support their ethos and proposition.
Paul Crane: founder
Prior to Eco Gym Paul founded Beach Fit in 2010 on the seafront in Lancing, 7 years later and with a new co-founder Andy, Eco Gym was born. Paul & Andy have big goals for Eco Gym, they have recently been endorsed by the University of Brighton and are looking to raise a new round of investment to fund ten more locations in the next 18 months.
"Every decision we make in our business operation contributes to making a positive difference to our planet. It just seems right that as advocates of a healthy lifestyle that we should take the same care with the environment as we do with our own bodies."
Andy – co-founder
"We've been working with Swindells for over 6 months now, they look after our payroll, VAT, end of year accounts, pretty much everything. We were using a local accountant but with our expansion plans needed an accountant with the expertise to take Eco Gym to the next level. To grow we needed a firm with experience and that's what we found in Melanie and at Swindells.
'At our first meeting Melanie took the time to understand us and our business, our goals, vision and fears and ultimately we saw Swindells as a great fit for us. At a lot of accountancy firms you tend to feel like you're just a number but we didn't find that with Swindells.'
'Melanie has given us some great advice around the best structure of our business. We currently have two live companies and two that aren't trading which we're looking to merge in the future, Melanie's advice here has been invaluable as she's also had specialist knowledge in the industry.'
Andy:
'Melanie just got it. When we've spoken to other accountants in the past it seemed like they would just smile and nod whereas Melanie was straight into our business, she understood it and we were off.
One of the things I've been highly impressed with is the responsiveness of everyone at Swindells. For example the other day, Andy called and left a message for Melanie out of hours and she was back in touch within 5 minutes – not many places would actually do that. I trust Melanie implicitly.
I'm always sure I'll get a timely response. I understand accounts to a point but there are situations that I need help in and she'll give me the information that I need so I can effectively run the business.'
'We're at the beginning of our journey, but we came to the decision that the accountants that we were with couldn't help us grow, and it's been quite plain from the start that we've made the right decision. The in-house experience they have with corporate growth was a big deal for us. We're looking to grow from a local to an international level and Swindells are definitely the right fit for us to do that with us.
Our business is about relationships, the human element, that's what I feel we get from Swindells.'
If you'd like to find out more about Paul & Andy's facilities at Eco Gym you can follow their journey here:
If you're a business in Sussex or the South East looking to take the next step on your journey do get in touch with our Managing Partner Melanie to discuss how Swindells can help you to grow your business.
Melanie Richardson - Managing Partner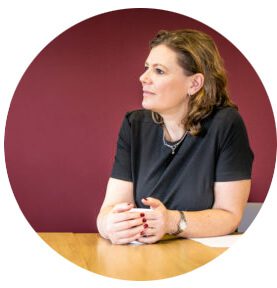 If you'd like to learn more about our approach to working with clients get in touch with Melanie directly on:
Email: melanier@swindellsaccounting.co.uk
Tel 01825 763366
Sign up to receive our private content
straight to your inbox