Why Julian Parker chooses Swindells
Melanie Richardson
22/10/2018
"It's about the journey, the plan is no plan."
Julian has worked with Swindells for over 5 years and has a rather maverick approach to life. He very much leads from the front, using his depth of knowledge mixed with infectious enthusiasm. He is always workshop based and in this environment he works closely with all his different tradesmen using his extensive knowledge ensuring every detail is attended to. He is fanatical about originality and has travelled extensively through Europe simply to study rare forms of transport.
What was your journey to conserving vintage cars?
35 years ago I started off my career in metalwork on cars and it was around 10 years into it that I became fascinated by architecture and began to get involved in more architectural work. One of my clients then asked me to create a sculpture for him…that led to more work here and there and I found myself moving in that direction. The cars were always there but I started to sway towards the architectural metal work and I was asked by Foster + Partners to help them with some metal work, which led to having three pieces in the RA Summer Exhibition.
That business unfortunately ended when a debtor went bankrupt and the business couldn't survive. The company halted trading and was put into liquidation. I had to start over…I didn't want to stay in the same space, it had been tainted for me. So about seven years ago I wanted to get back to my roots…and that's when I restarted the vintage car conservation business.
Photo: Kevin who brings a unique skill to the business. His knowledge of paint and patination is second to none.
What is it about cars, transport and journeys that fascinates you?
I read recently that the bicycle was the first machine that mobilised people; it meant that you weren't stuck working for the mill owner in your own village and that you could marry the girl in the next town, it changed the dynamics. But America was discovered before the bicycle was invented so as much truth as there is in that statement there is a quantity of myth. My genes show my ancestors are from Scandinavia so there was certainly mobility before the bicycle…
The motorcar sped that whole process up. I was always interested in early forms of transport whether that's a bike or a car…the ones I find particularly interesting are cars that are simple and ingenious and that have been forgotten, if I was alive back then that's exactly what I'd be doing. I feel a connection with that.
When I'm working on a particular type of car you get to understand the nuances of design of the car, you understand the mind set of design, you get into someone else's head…I find it fascinating. It's all part of a learning curve and exposing yourself to different things.
Photo: A highly skilled fabricator, Ricky often works hand in hand with Jules
What creates the success in your business?
First of all we're a niche business and there aren't many people that can do what we do, at the level we do in the UK. However the key is the team, the skills that our projects require are learned slowly over many years this isn't a business you can start tomorrow, which protects us from competition.
Finally it's the passion and enthusiasm that we bring to our clients' projects. When our guys aren't tinkering with these cars they're messing around with their own…it's ingrained in them, it's more of a lifestyle than a job, a calling if you will.
Julian Parker & Swindells
I've worked with Swindells & Melanie for the past 5 years and they cover my end of year accounts. They came highly recommended to me by friends that were using London firms and switched to Swindells and I've been very pleased with their consistently great service. I always get positivity from Melanie, she's not a suit, I know she's a chartered accountant but over and above that she's a person, so easy to deal with, professional and gets the job done.
Mark is the guy you want doing your numbers and accounts we're both passionate cyclists and I have complete trust in him. He's so committed and you just know he's going to get it right. In our line of business you pay for value and that's what I feel I receive from Swindells. I'd definitely recommend their services.
To learn more about Julian and his team's work you can visit his website here: https://www.julianparkerltd.uk/
If you own a business in Sussex, Kent or London and would like a reliable responsive accountancy or tax services
please get in contact with our managing partner Melanie Richards using the contact details below:
Melanie Richardson - Managing Partner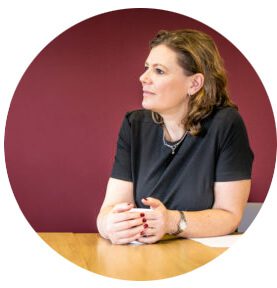 Email: melanier@swindellsaccounting.co.uk
Tel 01825 763366
Sign up to receive our private content
straight to your inbox