SMALL & MID-SIZED BUSINESS ACCOUNTANTS
RESPONSIVE | PERSONAL | SERVICE
There's no 'only' or 'just' a small business with Swindells - you are a business and deserve the best service however small you choose to be.
MID-SIZED BUSINESSES
NOT LARGE, NOT SMALL – JUST RIGHT
We're not small, we're not large. There are a lot of services for small businesses and large companies, it seems more clear cut, but what about all of the businesses inbetween? At Swindells we know that every business is different no matter its size and we treat each on its own merit.
We get to know your business and offer you the services you need. No pre-made packages set up for you just advice and guidance according to your particular situation.
TAKING CARE OF YOUR BUSINESS
HOWEVER SMALL YOU CHOOSE TO BE
SMALL BUSINESSES
YOUR BUSINESS YOUR CHOICE
Small businesses are important to us – so much so that we have set up our own Small Business Unit that caters specifically for their needs. There is a supposition that an accountant is more expensive than the myriad of online options out there – we believe that the added value you get from our experience and in person advice is invaluable when you're looking to grow.
Someone to talk to, in-person can make all the difference.
"Although I am only a small business I am treated with courtesy and respect. You make me feel valued."
Claire Walker
BECOME A CLIENT >
Our Services
Small & Mid-Sized Businesses
ACCOUNTS AND AUDITS
With over 90 years experience working with small & medium sized businesses across diverse industries we have perfected working practices that streamline the audit & accounts process. We make your life easier so that you can concentrate on running your business.
Annual accounts provide an essential opportunity for any business to review its performance, costs and margins – putting them in the best position to plan for future growth.
Swindells can provide peace of mind by seeing that accounts are dealt with in plenty of time, avoiding any fines, and giving sufficient warning of any tax liability.
DAY TO DAY ACCOUNTING
Many business owners agonise over finance and bureaucracy when they want to be running and growing their company. We are trusted with our clients' accountancy and tax issues including day-to-day accounting functions.
Swindells can help your business with:
Outsourcing – from preparing cashflow and budget forecasts, to managing staff pay, VAT returns and general bookkeeping.
Payroll – from supply of payslips only to full service including filing of HMRC forms (P60s etc), holiday, sick and maternity pay management.
Bookkeeping – implementing a system that works well for you and makes end of year accounting more efficient.
Management Accounts – allowing clients to constantly track cashflow, profit and expenditure, usually produced on a monthly basis.
Company Secretarial – ensuring compliance with changing company legislation and meet all those filing deadlines.
Credit Management – cash flow is the life blood of any business and effective credit management is vital to support growth.
By taking on these tasks and ensuring that they are handled properly, Swindells saves you time and worry, allowing you to concentrate on working 'on' rather than 'in' your business.
SMALL BUSINESS UNIT
Small businesses play a vital part in our economy, but still need to maintain proper records and comply with the requirements of HMRC.
Small businesses sometimes feel that they cannot afford the fees charged by larger firms of accountants. This need not be true. At our initial free consultation we will explain how we can help your business and, in the long run, save you money.
Swindells Small Business Unit is designed specifically to meet the needs of the smaller business.
Read more in the sections below
TAX PLANNING FOR BUSINESSES
Swindells help large businesses with the most tax efficient distribution of profits.  These may include remuneration planning, dividend strategy and pension contributions.
We can also help with tax efficient means of raising funds such as the Enterprise Investment Scheme (EIS), retaining key staff using share options such as EMI schemes and planning for the future sale of your company.
There are also issues to consider when selling a business and Swindells can help with exit strategies. Factors to consider will include Entrepreneurs' Relief, inheritance tax planning and the treatment of any gains.
CORPORATE FINANCE
Ideally a business will grow but careful management is required to make sure that there is enough cash to meet working capital requirements.
Swindells' corporate finance team can help those wanting to grow their business, whether that means investing in technology, diversifying, staffing up, acquiring or merging with a competitor.
We also help you sell your business and make sure that you pay as little tax as possible on that sale by careful planning.
SPECIALIST SERVICES
MORE THAN YOU MIGHT EXPECT
Swindells also offer a range of specialist services and expertise that may be applicable to your personal and professional worlds:
Tax Planning
ADVICE & GUIDANCE
From complex tax and financial planning for private investors and business owners; to advice and guidance for families and the elderly
Read more >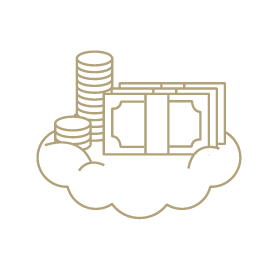 Cloud Accounting
YOUR ACCOUNTS ONLINE
Your accounts online. Accessible anywhere any time. Join the world of online accounting:
Read more >
Corporate Finance
ADVICE & GUIDANCE
Expert advice on complex tax planning, mergers and acquisitions, fund raising, disposals, due diligence and restructuring.
Read more >
SMALL BUSINESS UNIT
FOR HOWEVER SMALL YOU CHOOSE TO BE
Our Small Business Unit was set up specifically to provide cost effective services to smaller businesses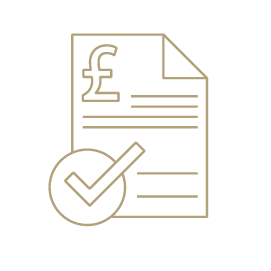 COST EFFECTIVE
FIXED MONTLY RATE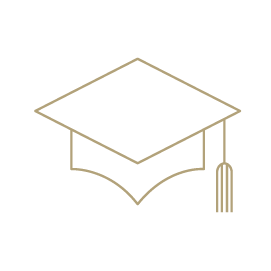 EXPERT ADVICE
85 YEARS OF EXPERIENCE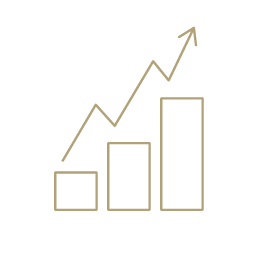 GROW FASTER
LEARN FROM US
PART OF THE FAMILY
NETWORKING
SMALL BUSINESS UNIT SERVICES
FOR HOWEVER SMALL YOU CHOOSE TO BE
Free initial meeting.
Business accounts prepared from your records for tax purposes.
Personal tax return prepared and submitted to HMRC.
Tax & National Insurance claims for your self employed income.
Full discussion of your accounts and expert advice on tax planning.
An agreed fixed monthly fee covering all services.
Monthly payroll and payslip production for all employees.
VAT returns.
Procurement and assistance with accounting software.
Funding advice and assistance with lenders.
Company incorporation and advice on business structures.