TAKING CARE OF CARING ORGANISATIONS
SKILLED I EFFICIENT I COST EFFECTIVE
Swindells Charity is our dedicated team that looks after the specific needs of caring organisations. Great work deserves cost effective responsive service
COST EFFECTIVE
MORE INVESTMENT FOR YOUR CAUSE
We work with many non profit organisations doing great work to help others. Funding can be tight, so we offer non profit organisations a special rate so that more of your hard earned donations can go directly to your cause and keep your work going
GREAT WORK DESERVES GREAT ACCOUNTANTS
RESPONSIVE I PERSONAL I SERVICE
RESPONSIVE & FRIENDLY
FRIENDLY SERVICE
Charities legally require a specific set of services to ensure all requirements are met and HMRC are satisfied. The regulatory landscape is becoming more and more complex so we are here to help guide you through it. We pride ourselves on our responsive, quick and friendly service to help your organisation and Trustees compliant and transparent.
"For many years I've been satisfied to depend on your long experience to do your best for me"
JUNE MUGRIDGE
BECOME A CLIENT >
OUR NON PROFIT SERVICES
COST EFFICIENT
ACCOUNTS & AUDIT
Swindells has been working with charities for over 90 years, our partners are experienced accountants as well as some being trustees for charities themselves.
Our experienced team of auditors has worked across many charity sectors and there isn't much they haven't dealt with. This means that we can hit the ground running – no repeating the same information each year to the next set of trainees and no silly questions!
We're here to help you and your charity focus on the important issues you are tackling by taking away the burden of the administrative financial side. We're aware that charity budgets are tight and as such we offer special rates to our charity clients.
GOVERNANCE PROCEDURES
The implementation of good governance procedures enable charities to make informed decisions and set strategic priorities.
Swindells are experts at working with charities to help trustees define how they can operate efficiently and effectively.
RISK MANAGEMENT
Managing risk is an essential part of trustees' duties. Evaluating potential risks and implementing procedures to mitigate them before they arise creates an environment where you can concentrate on the tasks at hand rather than worry about the future – we have that covered.
We work with  trustees to help them develop risk management procedures so that they meet their legal and personal obligations.
COST REDUCTION
A penny saved is a penny earned. Identifying how costs could be reduced and income diversified in a tough economic climate is an extremely valuable way for charities to make their funding and donations go further.
Over our 90 years we have advised our charity clients on the most effective ways for them to reduce their costs, helping to prepare budgets and forecasts so that trustees can make informed decisions.
TAXATION
Many charities are exempt from paying tax. However if the charity has received income that does not qualify for tax relief or you have spent your income on non-charitable purposes you may be liable to pay tax without realising.
Swindells can help you to assess your taxable status and, prepare any necessary tax return and help you to plan for future tax issues.
SPECIALIST SERVICES
MORE THAN YOU MIGHT EXPECT
Swindells also offer a range of specialist services and expertise that may be applicable to your personal and professional worlds:
Corporate Finance
ADVICE & GUIDANCE
Expert advice on complex tax planning, mergers and acquisitions, fund raising, disposals, due diligence and restructuring.
Read more >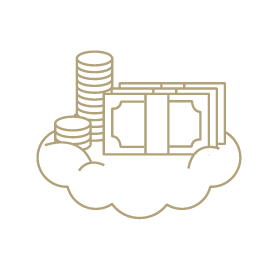 Cloud Accounting
YOUR ACCOUNTS ONLINE
Your accounts online. Accessible anywhere any time. Join the world of online accounting:
Read more >