TAKING CARE OF YOU
BESPOKE I PERSONAL I SERVICE
Swindells Private is our team that focusses on the needs of individuals. Our clients require a personal and tailored service that fits their needs precisely
COMPREHENSIVE UNDERSTANDING
TIME I UNDERSTANDING I CARE
Expertise in this field is a given, it's how you deliver it that we believe makes the difference. We take time to understand your situation completely. It's the little details about you personally and professionally that allow us to do our job effectively. We tailor our service to suit your needs, whatever and wherever they might be.
SWINDELLS PRIVATE
CRAFTED AROUND YOU
PART OF THE FAMILY
BECOME A CLIENT
When you join our Private service you become part of our family and network. We can take care of everything, nothing is too small a task for us. Whether it is an emergency meeting on a Friday evening or an issue that needs immediate attention, that's what we're here for, to make sure you are taken care of.
"I always feel you are on top of things and have my best interests to heart"
ROGER MAYLES
BECOME A CLIENT >
OUR SERVICES
CRAFTED AROUND YOU
FAMILY TAX ISSUES
The current UK tax system barely recognises the family as a unit – we do. Modern family dynamics vary from family to family but invariably the same issues apply again and again. We can help you take care of the tax issues that might arise: from the family's everyday income tax liabilities to being ready for key events such as university, marriage, additions to the family or even divorce, to getting ready to pass wealth on to the next generation
INHERITANCE TAX
Inheritance tax has been a political football for some time and poor planning can often mean HMRC is the biggest beneficiary of your estate.
The new Residential Nil Rate Band, together with the proposed simplification of the taxation of family trusts means that inheritance tax one of the most misunderstood taxes but also one of the most relevant. We can help you make the most of the various allowances and reliefs and avoid any pitfalls so that you can pass as much of your hard earned wealth as you can down to the next generation.
ESTATE PLANNING
Worrying about how your family will manage after your death is a common concern. We can help reduce your worries by making sure that your wealth and assets are distributed with your family's best interests at heart. As part of our estate planning service we also make sure that you are financially secure in later life knowing that everything has been taken care of.
TRUSTS
Often thought to be the reserve of the ultra-rich or landed gentry, trusts are an excellent way of protecting and holding important family assets. The asset protection, the control, flexibility and tax efficiency are major reasons why more and more clients are using trusts as part of their planning. Our trust service helps you by being as active as you want it to be, from acting as full trustee to ad-hoc advice as and when needed.
FINANCIAL PLANNING
Maybe you are in business or employment and planning for retirement, or you have built up other assets and are now looking to sit back and take things easier. It may be that you aren't sure just how much you are worth and think that your money could be working harder for you.
We help make important decisions easier, by explaining the options available to you in plain English.
We are always happy to meet and work alongside your existing advisors and are pleased to introduce you to our own financial services company if you need more help.
ADVICE FOR THE ELDERLY
Many of our clients have grown up with us and now spend time with their grandchildren instead of chasing from one meeting to the next. However, with age and experience come other concerns and our friendly tax team understands that your needs may change.
You may no longer be concerned about keeping up to date with the latest interest rates or changes to tax rules, but need help with important issues such as wills, Powers of Attorney and the protection of income streams.
We act for clients of all ages and requirements providing reassurance, acting with respect and transparency.
SPECIALIST SERVICES
MORE THAN YOU MIGHT EXPECT
Swindells also offer a range of specialist services and expertise that may be applicable to your personal and professional worlds:
Tax Planning
ADVICE & GUIDANCE
From complex tax and financial planning for private investors and business owners; to advice and guidance for families and the elderly
Read more >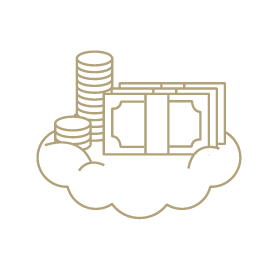 Cloud Accounting
YOUR ACCOUNTS ONLINE
Your accounts online. Accessible anywhere any time. Join the world of online accounting:
Read more >
Corporate Finance
ADVICE & GUIDANCE
Expert advice on complex tax planning, mergers and acquisitions, fund raising, disposals, due diligence and restructuring.
Read more >
"For many years I've depended on your
long experience to do the best for me"
June Mugridge
BECOME A CLIENT >