Top Ten Reasons Why Businesses Fail
Melanie Richardson
24/03/2019
According to Bloomberg, 8 out of 10 start ups fail within 18 months - a huge number.  But if you are understand the reasons why businesses fail, you can plan ahead and keep your business on track.
Here is a list of some of the pitfalls that you might like to watch out for:
Lack of cash
You can't pay your bills without cash. Small businesses need a plan for managing their working capital, so that cashflow does not become the reason the business fails.  You can read our post on how to get paid quicker HERE
No business plan
Your business plan should include what you want to achieve and how you want to get there over the next 12 months.  It should be communicated to all of the key stakeholders in the business so that everyone is singing from the same hymn sheet.
Lack of a clear value proposition
Your brand is the collection of ideas held in the mind of your potential customer.  If you aren't clear on why you are better than your competition, then your customers will not be either.  You have to invest time in understanding how you can out position your competition and make it easier for your potential customers to choose you.
Heavy reliance on a few big customers
The Pareto principle suggests that 80 percent of value comes from 20 percent of the work.  However, when 80 percent of your revenue comes from one or two large clients you might be in trouble. It can be easy to slow down your marketing efforts when you have landed a few large accounts, or you may find you don't have the time to do marketing when you are servicing these major customers.  You have to maintain your marketing activities even when you are busy, so that you continue to attract new customers who will reduce your reliance on existing ones.
No marketing platform
Do what you do really well.  Without information that tells you which marketing platforms work for your business, you will not be able to focus your attention on these platforms.  Find out what works for you and your business and focus on one or two channels and do it really well.
Not acting on market information
Lots of small businesses are of the opinion that they don't need performance data.  Every business at every level needs to understand conversion rates, whether be online or in a physical environment. You need to measure who is buying, who isn't and asking the question why.
No data security or back up
Today, if you aren't online you're missing out however, that does mean that a crucial part of your business relies on technology and that can fail.  Do you have a backup of all of your data and work? Do you back it up daily? Do you have insurance if you have a catastrophic failure?  By making sure you have contingency plans in the event of an IT failure, you can be up and running in a few days instead of being left behind.
Not investigating the market
When was the last time you communicated with your customers?  When did you ask them what they wanted and how they feel about your services?
Nathan Furr and Paul Ahlstrom, co-authors of the book 'Nail It, Then Scale It', said it best:
"Which would you rather do -- talk to customers now and find out you were wrong or talk to customers a year and thousands of dollars down the road and still find out you were wrong?"
Rigidity
Yes, having a plan and following it dogmatically can help you to achieve your goals.  However, you may then miss out on opportunities or fail to realise that the landscape has changed.  You have to be flexible with your business plan and react to changes in the market as soon as possible.
Expanding too fast
Growth is good, until it's not.  If you scale up too quickly, you can fail just as fast as if you lose business.  If you hire too quickly or spend too much on marketing, you can fail.  A national pet chain failed because it tried to grow too fast and invested in huge infrastructure too soon.
We work with businesses from startups to multi national operations and know how to help you build and grow businesses, while at the same time, ensuring that they remain solvent and poised for growth.
If you are a business looking to grow at any stage and are wondering about your financial liabilities or position do get in contact with our managing partner, Melanie Richardson who can help you understand your financial position and offer advice on your business strategy
Melanie Richardson - Managing Partner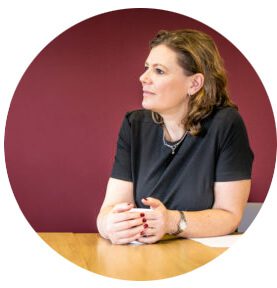 Email: melanier@swindellsaccounting.co.uk
Tel 01825 763366
Sign up to receive our private content
straight to your inbox