Why George & Rebecca Choose Swindells
Melanie Richardson
26/10/2017
George & Rebecca co-founded and manage ILS, International Location Safety, a business set up to provide NGO staff with the skills necessary to work in hostile environments.
Rebecca leads the strategic development of ILS and oversees financial management and sector engagement. She has been involved in international development since 2005 and has worked in countries including Kenya, Ethiopia, India, Egypt and Pakistan.
'We were thinking about a strategic acquisition for our business and discussed the opportunity with Melanie who made us realise the wider implications of the choices in front of us, personal and professional…her advice directly translated into the decision we ended up making, it was invaluable'
George maintains oversight of all ILS' service delivery and business development, with a specific focus on their Global Learning Programme. He has worked in aid and development since 2003, in strategic and operational roles across various complex and post conflict settings around the world.
'Melanie always gets back to us quickly and is on the other end of the line to discuss any business decisions that we need some input on. What I've been hugely impressed with is Melanie's ability to see the bigger picture and advise not only from a pure business standpoint but from a human, personal point of view.'
'We've been running ILS for over seven years now and have worked with Swindells for over 4 of those. When the business started to grow and we couldn't complete all of the financial management in-house we selected Swindells due to their experience, positive outlook and the time they took to understand not only our business but our personal lives as well. What I really appreciate is the flexibility that Swindells affords me, I choose how much I can take on at any one time.'
Swindells provide family run businesses with the professional expertise of a big four firm and the human touch of your local practice. As much as business is about making financially sound decisions we make sure that our family of clients are aware of the personal implications of their potential decisions as well; so that they have a balanced view not just a balance sheet view. We take care of our family, personally and professionally.
If you'd like to learn more about our approach to working with clients get in touch with Melanie directly on: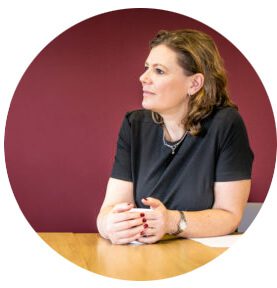 Email: melanier@swindellsaccounting.co.uk
Tel 01825 763366
If you are interested to learn more about International Location Safety and the great work that they do you can visit their website to get in touch with George & Rebecca.
Sign up to receive our private content
straight to your inbox