Why John & Caroline @ Uckfield Garage choose Swindells
Melanie Richardson
26/06/2018
Uckfield Garage was established over 40 years ago, with John & Caroline Geoghegan purchasing the business in April 2018.

The Geoghegans approached Swindells to help them set up a whole new online accounts system with Quickbooks, as well as payroll and pensions. As the business was already trading they needed to act quickly and ensure that there was no interruption to the business from day one.
John – Owner
'The key with our business apart from doing a great job is customer relations, that's how I like it and that's what we expect from the people we work with as well, which is what we've found with Swindells. Nothing's too much trouble. I never was made to feel stupid for asking a silly question, and that was the main thing for me, never having done much of it before you just want someone on the other end of the phone when you're stuck.'
'We are flat out all of the time and with our business it's very paperwork heavy, everything comes in with an invoice which makes Caroline's job harder than perhaps a service business. This is where Swindells have really come into their own as Quickbooks has allowed Caroline to develop fairly new skills so that we can work much more quickly and have great support. They're really easy to get hold of, any queries we just ring them up, no problem.'
'Swindells have been great, they pre-empt things, Kevin drops me an email asking if we need this or that. It's great to have someone in the background especially when there's so much to do with a new business to give me a helping hand and provide some reassurance. We can manage the day-to-day accounts in house but in terms of tax returns and end of year accounts and the set up of all they systems Swindells cover all of that for us.'
'John's used Swindells a long time ago when he was based in Seaford and we wanted to use them again. Melanie was great with the broad scope planning, and advising us on how we might like to progress and grow the business; she's making sure we're on top of everything tax wise as well…Everyone has been so helpful'
If you're starting a business in Sussex or the South-East or are interested in setting up online accounting systems to streamline your financial workload do get in touch with our Managing Partner Melanie to discuss how Swindells can help you to grow your business.
Melanie Richardson - Managing Partner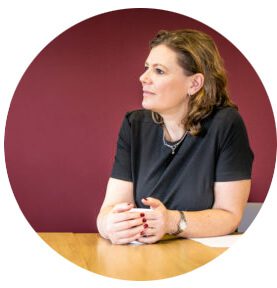 If you'd like to learn more about our approach to working with clients get in touch with Melanie directly on:
Email: melanier@swindellsaccounting.co.uk
Tel 01825 763366
Sign up to receive our private content
straight to your inbox