Why Brighton Gin Chooses Swindells
Melanie Richardson
03/04/2023
'Making gin is a relatively simple process…making decent gin is a whole other thing'
In a very crowded market of over 6000 gins in the world (and counting), Brighton Gin are veterans in the craft distilling game. Since setting out in 2013, Kathy and the team have garnered over 20 regional, national, and international awards. Founded prior to gin's explosion in popularity, Brighton Gin have navigated the stormy seas of Brexit & Covid whilst continuing to grow in Brighton as well as further afield with an international client base. They have always operated by adhering to a firm ethos of sustainability and independence and are still looking to grow the brand organically in the face of a recession. Team Brighton Gin have engaged Swindells to help them navigate the financial and accounting challenges they might face.
How did it all start?
Brighton Gin embodies the spirit of Brighton, unusual, playful and fiercely independent.
It was born out of a love of gin even in the days when it was considered pretty uncool a drink. One of the many brilliant things about gin is its capacity for letting you 'get away with it' the next day… that is, to avoid a heavy hangover! Since Brighton is a place known for its love of a boozy knees-up even on a school night, in Kathy's words 'Brighton is a place that needs to get away with it on a regular basis, so naturally it needed its own gin!'
However, having the idea is one thing, consistent execution is quite another!
'With a small batch product finding a recipe that will allow a consistent output takes a lot of refinement'
It took two years of trial and improvement to learn how to distil, perfect the recipe, register the trademark (and as well as the endless list of other things needed to build the brand) and lay the foundation that has allowed Brighton Gin to become what it is today.
The Team
Kathy (Managing Director & Founder) has built a close-knit team over the years, growing it organically much like the business. Starting with herself and her mother Jude, the team now includes Operations Manager Charly Thieme, Global Ambassador Rachel Blake, Director Eleanor Dobing, Distiller Paul Revell, Aaron Giles Operations Assistant & Jordan Lickliter Events Coordinator.
Sustainable & Ethical Values
Brighton Gin makes no secret of being fairly, locally & sustainably produced. From their distillery in Portslade the team distill, bottle, label and wax-seal every single bottle of gin by hand. Production manager (and Kathy's Mum) Jude in particular is responsible for the hand-finishing almost 30000 bottles a year!
The team make their deliveries to local customers, shops and bars by eCargo bike to keep the van off the road as much as possible, plus the Brighton Ginistas travel to the distillery almost entirely by bike and public transport. It's all about keeping the carbon footprint as low as possible, from sourcing their bottles from the UK and from minimum 50% recycled glass to using a specially customised stills which recycle their cooling water, where there's a choice between one way and a better way, Brighton Gin chooses that better way.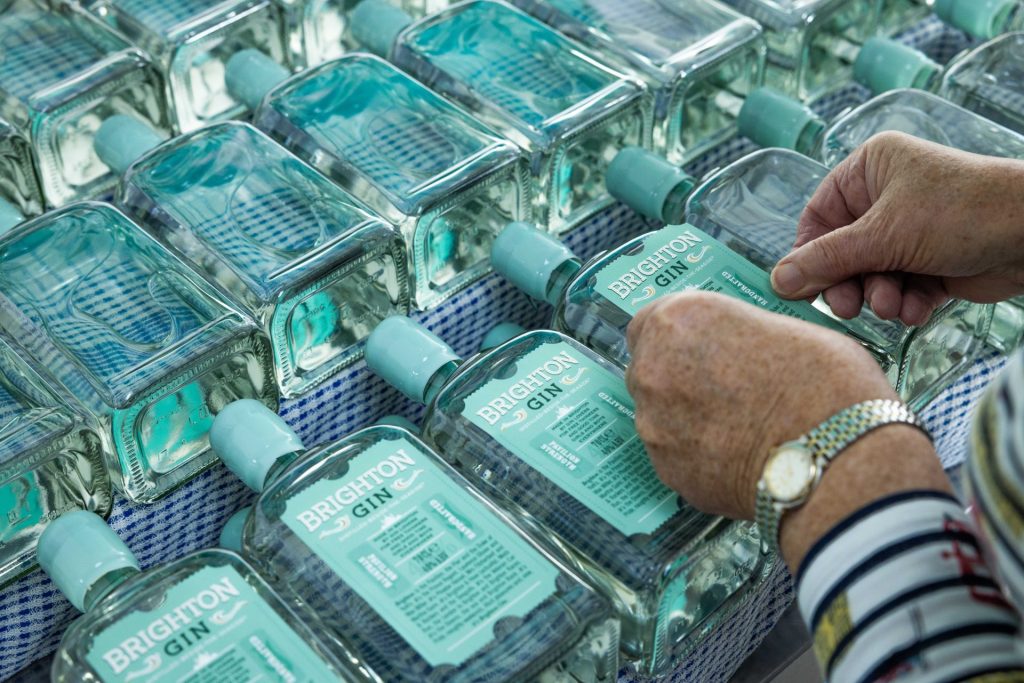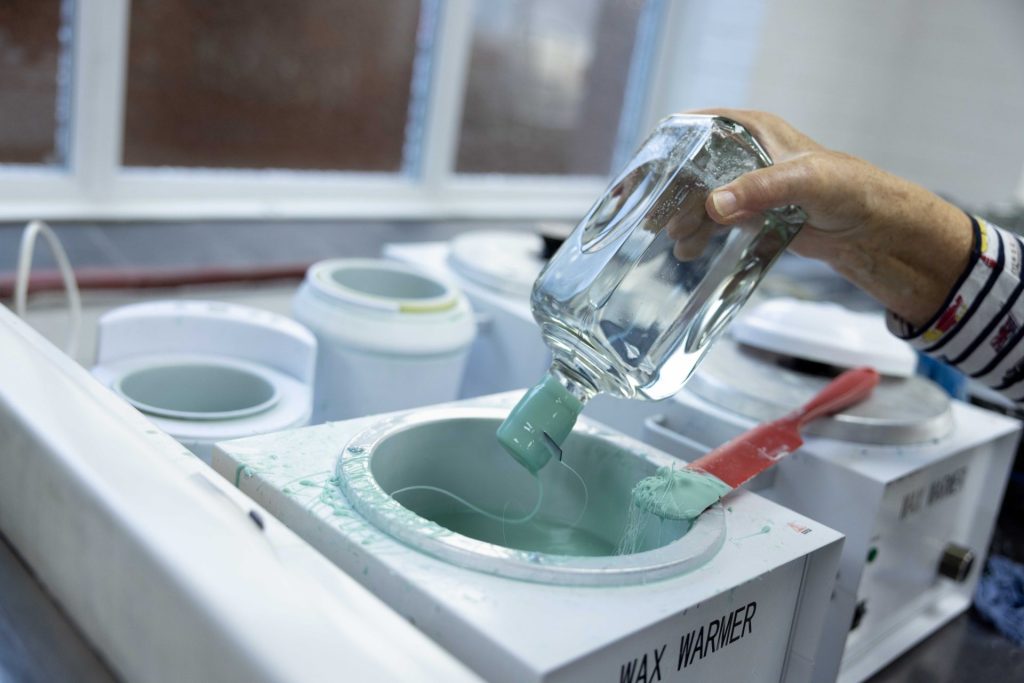 And there's more:
Brighton Gin is the world's first Vegan gin (that's everything from the liquid to every aspect of the packaging)
They reuse and repurpose as much of the cardboard and packaging that arrives into the distillery as possible be that as inserts for gin cases and the packing of web orders.
They operate a Refill Station which enables them to reduce our carbon footprint even further and gets customers reusing their bottles
All the leftover botanicals from the distillation process are composted
They support community events such as beach cleans and local charities such as the Rainbow Fund, donating a proportion of proceeds from their yearly limited Edition Brighton Pride bottles.
Choosing Swindells
'We're just getting up and running with Swindells now after transitioning from our previous accountants and so far, so good. We were looking for a responsive, interactive relationship and that's exactly what we've found in Melanie.'
'Working with an accountant for us is about a basic set of principles, it's about being legal, decent and honest in accordance with our values; it's the very least we owe our customers and it's important to us that we have integrity across the business and that includes our finances. We also like to work with female run businesses and that was a plus for us.'
'Transparency is key for us in the accountants that we work with and from the outset Melanie was very clear about costs and has already had some useful ideas for our business around research & development. We're looking forward to getting into the detail…'
If you're interested in learning more about Brighton Gin, you can follow the link below:
Sign up to receive our private content
straight to your inbox